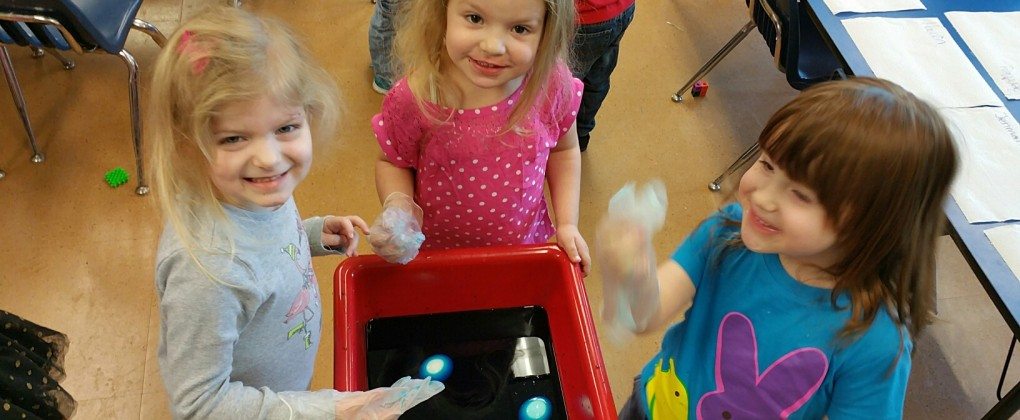 The child care program is designed to meet the developmental needs of children 6 weeks to 6 years of age. It provides a warm and loving environment in which your child can grow mentally, physically, socially and spiritually. Within the programs daily schedule, each child has opportunities to create, to learn problem solving and personal interactive skills, and to learn concepts through first-hand experiences. We believe that every child is a unique creation of God with special talents and capabilities, and as such, has immeasurable worth to himself and society. Learning experiences will be provided in an atmosphere of love, acceptance, consistency and fun that will help stimulate the child's natural curiosity and desire to learn.
For more information contact Janelle Hill at rcymcachildcare@gmail.com.
The YMCA offers a licensed child care center which follows state guidelines for children 6 weeks to 6 years. The Program is open year around 5 days a week from 6:30 a.m.-5:30 p.m., only closed on major holidays and the week of July 4th. The program is led by trained loving staff. All Head Teachers have their CDAs and are trained in CPR and First Aid. All staff have been federally finger-printed.  Activities include preschool lessons with planned curriculum for all ages, play time in our well furnished outdoor play area, arts and crafts, music and much, much more. Breakfast and lunch are served daily along with afternoon snack.
 Full or part-time openings are available. Enrollment is limited!
Complimentary YMCA Family Memberships are provided to families who have children enrolled full time or two or more part-time children enrolled at the Randolph County Y Childcare
Costs: $110.00/wk (full-time for children under 3), $100.00/wk (full time for children over 3) $75.00/wk (2 days, for children over 3 yrs. of age only)
All Child Care programs also include a non-refundable registration fee of $30.00