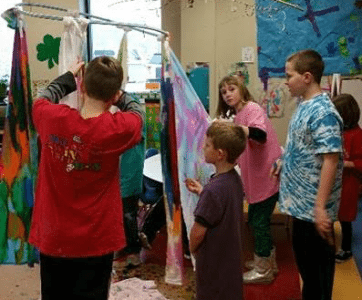 The YMCA After School Program operates five days per week during the school year from close of school-5:30 P.M. for grades Kindergarten through 6th grade. Activities include homework time, snack, games, art projects, community service projects and more.
The Kid Club program is available at three locations:
Randolph Central meets at Baker Elementary
Monroe Central Elementary
Randolph Southern Elementary
There are part-time and full-time options available. Cost varies according to school.
Kids Club attendees from any of the three sites will have availability to all day care in case of weather related school closings, however, a Spring Break Camp is offered during that week at a daily rate. The daily rate for school closings and Spring Break Camp will be $20.00 per day.
Contact Jessica Adams for more information at rcykidsclub@gmail.com.