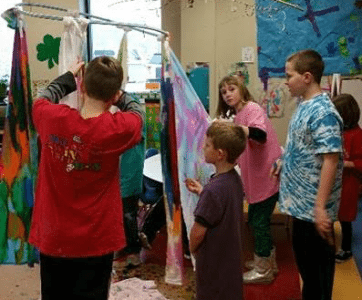 The YMCA After School Program operates five days per week during the school year from close of school-5:30 P.M. for grades Kindergarten through 6th grade. Activities include homework time, snack, games, art projects, community service projects and more.
The Kid Club program is available at these locations:
Baker Elementary
Willard Elementary
Deerfield Elementary
Monroe Central Elementary
Randolph Southern Elementary
Northside Elementary
Union Elementary
The weekly cost for the Kid's Club Program is $50/week. Kids Club attendees from any of these sites will have all day childcare available in case of weather-related school closings, however, a Spring Break Camp is offered during that week at a daily rate. The daily rate for school closings and Spring Break Camp will be $25.00/day.
Contact Kaylynn Stocker for more information at rcymcakidsclub@gmail.com.