A personal trainer can provide you with the individualized attention, guidance and motivation to help you meet your fitness goals.  Everyone can benefit from personal training, regardless of your physical activity background and current physical condition.  If you are in an exercise rut, personal training may be the perfect solution!
Benefits: Consistency in your workouts, positive motivation, gaining knowledge, workout variety, accountability, a personal touch, customized workout plans!
Trainer:  Tyler Sadowski, NASM Certified Personal Trainer.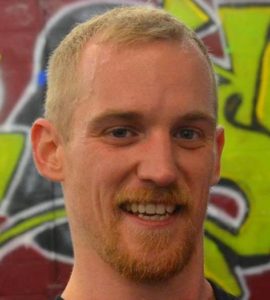 Contact Info: 765-584-9622 or rcymca@comcast.net
One-On-One Personal training fees:
1 Session
Member Rate: $30
Program Participant Rate: $35
10 Session
Member Rate: $250
Program Participant Rate: $300
20 Session
Member Rate: $400
Program Participant Rate: $500